Postini Spam Filtering and Virus Protection
Limited Time Offer: Sign up for Postini and we will waive the set up charge ($99.95)
---
"What will I do with all this newfound free time? I had maybe 3 spam's today - down from 300. Postini / Whatcom Host rocks!"

Ingvar Grimsmo
www.j2mediagroup.com
---
"We have been very happy with Postini Spam Filtering system. Collectively - we have seen a Spam reduction of about 90% and it was almost immediate. Irritation levels have decreased as well! It was a great suggestion and the price is very reasonable."

Tracy Imbach
First Presbyterian Church
---
Click Here to Sign Up for Postini Today!
Whatcom Host offers premium e-mail spam filtering and virus protection from Postini. You've asked for the best protection, and we've got it.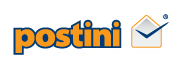 Postini is a spam filtering and virus protection expert. Below are some of the reasons Whatcom Host customers choose Postini to protect their e-mail accounts:
99.999% availability and 24x7 award winning support
No software or hardware to buy, install, maintain, or upgrade
Proven on-demand platform in use at more than 35,000 businesses worldwide
Free and automatic upgrades
Superior client service and satisfaction
Enhance productivity
Ensure business continuity
Save of as much as 90% compared to hardware or software solutions
Terms and Conditions

Add Postini to your account for only $1/month for each mailbox ($5/monthly minimum applies) and a $99.95 set up fee.
Postini accounts are billed at the beginning of each month and determined by the number of protected e-mail boxes at the 1st of the month.
It is the clients responsibility to notify Whatcom Host of the removal or addition of any Postini protected e-mail accounts.
All e-mail boxes for any domain are required to be covered.
Call us at 360-543-9063 or e-mail support@whatcomhost.com for more information about our Postini Spam Filtering and Virus Protection Services.

Visit www.postini.com for more information about Postini Spam Filtering and Virus Protection.